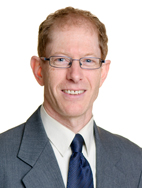 RANDY HELTEN for Mayor

  Follow Randy on Twitter


   Read more about Randy Helten
Randy Helten envisions Vancouver as a leading twenty-first century city-sustainable in every way, including socially, environmentally, and economically.
Following a commerce degree from UBC, he spent over a decade in Japan, gaining experience from corporate strategy to radio DJ, environmental and human rights activism to administration, language interpretation to working at an inter-governmental agency and negotiation conferences.
In Vancouver, he founded CityHallWatch and MetroVanWatch to empower citizens' ability to engage civic and regional governments. Randy speaks some French and is self-employed as a Japanese-English freelance translator on environment, climate, sustainability and corporate social responsibility. He has worked locally in the West End community for schools, emergency preparedness, food growing and security, and neighbourhood-based community planning. He has travelled to many countries and realizes the uniqueness of our city and society.
Randy believes that a good government is accountable and transparent, and balances equitably the interests of all stakeholders.
ELIZABETH MURPHY for Councillor

   Read more about Elizabeth Murphy
Elizabeth Murphy was born and raised in Vancouver. As a businesswoman who has a professional background in both the private and public sector, she would bring a balanced approach to City Hall governance.
In the 1980s she was a consultant to the Ministry of Transportation and the BC Buildings Corporation. In the 1990s she worked for the City of Vancouver Housing and Properties Department, and for BC Housing as a Senior Projects Development Officer. Since 1996 she has been an independent businesswoman.
Elizabeth was given a 2007 City of Vancouver Heritage Award for a heritage restoration project she owned and managed. As a heritage advocate she was on the Board of Directors for Heritage Vancouver and on a subcommittee for the Vancouver Heritage Commission. She also is a proponent for neighbourhood-based planning processes and has been involved with the CityPlan Community Visions program and community groups.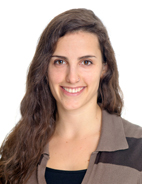 NICOLE BENSON for Councillor

Follow Nicole on Facebook


Follow Nicole on Twitter


  Read more about Nicole Bensen
Nicole Benson was born and raised in Vancouver, received a Bachelor of Arts from The University of Western Ontario, and recently completed a Masters of Arts in Education at UBC. She is the founder of Esperanza Education, a small business dedicated to language training for intercultural communication and cooperation. Her experiences travelling and living abroad have provided her with unique insights into different cultures and forms of community organization. She believes in transparency and accountability at all levels of government and advocates for greater citizen participation in the political process.
An activist for both social and environmental justice, Nicole is also involved with several non-profit organizations working in human rights and education. She is currently serving her second term on the Board of Directors for CoDevelopment Canada and organizes the "Spanish for Social Justice" teacher network.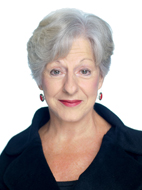 MARIE KERCHUM for Councillor

Follow Marie on Facebook


Follow Marie on Twitter


  Read more about Marie Kerchum
Marie Kerchum and her family have been residents of Vancouver for more than 40 years. She attended UBC and holds a Masters degree in Educational Administration.
She served in an executive capacity as Registrar and Deputy Registrar for the BC College of Teachers for more than 17 years. Since the College is the regulatory body for the teaching profession, this experience provided her with a thorough understanding of good governance in the public interest. As Registrar, she assisted a 20 member board with the processes of strategic planning, policy development and bylaw formulation. She was also responsible for ensuring all College operations remained within a defined budget.
Marie is particularly interested in bringing her experience and knowledge about good governance in the public interest to City Council. Her goal is to ensure that the decision making process at City Hall is community-based.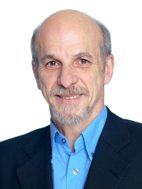 TERRY MARTIN for Councillor

Follow Terry on Twitter


  Read more about Terry Martin
Terry Martin is a former Chair of the Vancouver Board of Variance. He has been the owner of several small businesses in Vancouver and a renovation contractor for 20 years. Terry also worked in the mental health field for 9 years.
Terry's diverse background and experience gives him an in-depth knowledge of many issues and the ability to be an effective and knowledgeable advocate for all of the people and neighbourhoods of Vancouver. This knowledge includes many issues of small businesses; neighbourhood development; the ghettoization of mental patients resulting in a dramatic increase in homelessness; the need for a Board of Variance that is independent, accessible, and effective; and the need to re-instate third party appeals that were lost to Vancouverites.
Terry was born in Vancouver and lives in Kitsilano with Deborah, his wife of 32 years.
Additional Recommended Candidates
(Vancouver, November 4, 2011) Neighbourhoods for a Sustainable Vancouver is pleased to announce our recommendations for an additional six City Council candidates to fill out the Council slate.
NSV is running five candidates under the NSV banner: Randy Helten (Mayor) and Nicole Benson, Marie Kerchum, Terry Martin and Elizabeth Murphy (Council).
We are asking our supporters to consider voting for six additional candidates:
. R J Aquino (COPE)
. Adriane Carr (Green)
. Sandy Garossino (independent)
. Tim Louis (COPE)
. Bill McCreery (NPA)
. Ellen Woodsworth (COPE)
(See bios and web links below)
NSV makes these recommendations with no strings attached. To our knowledge this is the first time that a Vancouver electoral organization has supported candidates running on a variety of competing slates without requiring a reciprocal agreement.
We do this enthusiastically because we do not view these candidates as rivals. Their records on council and in public life are exemplary, their platforms largely consistent with the principles and policies supported by NSV (https://nsvancouver.ca/about-us/principles/). They are strong advocates for real democracy, which should be free of undue influence from the powerful development lobby, whose main objective — maximizing profit — is in a fundamental conflict of interest with housing affordability and ending homelessness. They recognize that growth must come in ways that are community supported and that respect neighbourhood assets, character and scale.
"On behalf of the NSV Network, I look forward to working with these outstanding people on Council," said Randy Helten. "I know we have much in common, but there is diversity as well. Each of us has a different set of skills and life experiences, yet each is motivated by a genuine desire to fix problems and improve Vancouver for all of our residents in every neighbourhood."
A recorded video statement by NSV mayoral candidate Randy Helten will be available on the NSV website (www.nsvancouver.ca).
Biographies of other City Council candidates recommended by NSV
(Alphabetical order)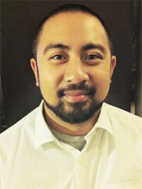 R J Aquino (COPE) builds cultural bridges between ethnic communities. He has a strong business background. "We need a city that is affordable at every level. From new immigrants who want to bring their ideas and skills to our city, to our seniors who have spent their lives contributing to the city we all enjoy today.
http://cope.bc.ca/election2011/teamcope/aquino/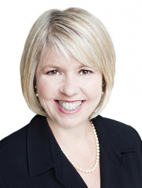 Adriane Carr (Green) Vancouver born and educated, Carr has a Masters degree in urban geography. She has taught at Langara, helped build the Western Canada Wilderness Committee and co-founded and led the BC Green Party. "There is enough capacity in current zoning bylaws to accommodate projected growth over the next few decades without the need for high rises where they aren't zoned and aren't wanted by local residents."
http://bettervancouver.ca/adrianesplatform.html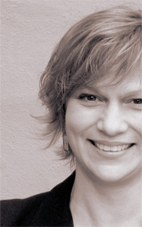 Sandy Garossino's varied life experience includes Crown prosecutor with special emphasis on youth and gangs, and management of three Metro cab companies providing employment for 250 people. She has sat on numerous boards including the SFU India Advisory Council, UBC Institute for Asian Research and Vancouver International Writers Festival. In 2011 she co-founded the Vancouver Not Vegas Coalition which successfully opposed Casino expansion at BC Place.
http://votesandy.ca/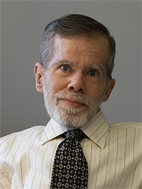 Tim Louis (COPE), a practicing lawyer since 1984 and City Councillor from 1999-2005, is the co-founder of HandyDart and the BC Coalition of People with Disabilities. The former chair of the City Finance Committee is a firm believer in fiscal responsibility and accountability, exactly what we need to help put Vancouver's finances back in order. Louis advocates elected Neighbourhood Councils with control over large developments that have "a fundamental impact on the neighbourhood as a whole" to "force the developer to put forth a proposal that's not there for the benefit of just the developer but for the benefit of the community."
http://cope.bc.ca/election2011/teamcope/louis/
http://www.timlouis.ca/election-2011.html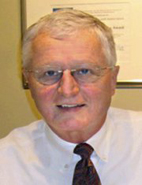 Bill McCreery (NPA) This former TEAM Parks Board Commissioner and member of City Council's False Creek Planning Committee has practiced architecture in Vancouver for 38 years and is the recipient of numerous design and heritage awards. He co-authored "Ferry Crossing of Burrard Inlet" leading to our Sea Buses. In recent years his extensive knowledge of urban design has helped residents in the West End, Mount Pleasant, Marpole and Eastside neighbourhoods evaluate development proposals. McCreery helped expose Vision Vancouver's STIR program as an affordability fraud that subsidizes developers up to $100,000 per unit for high-end rentals.
http://www.billmccreery.com/page/meet%20bill.aspx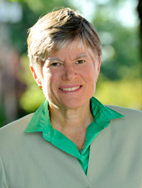 Ellen Woodsworth (COPE) is one of the hardest working Councillors Vancouver has ever known. She has served as Vice-Chair of the Finance Committee and representative to the Union of BC Municipalities and the Lower Mainland Treaty Advisory Committee. Others on Council are eager to claim credit for combating homelessness, but Woodsworth has been the conscience and driving force. She shares NSV's support for community voice in decision making and has been a strong advocate for the aspirations and concerns of residents from Hastings-Sunrise to West Point Grey.
http://cope.bc.ca/election2011/teamcope/woodsworth/
Press conderence November 7, 2011
Randy Helten introduces candidates for Neighbourhoods for a Sustainable Vancouver (NSV) plus candidates endorsed by NSV