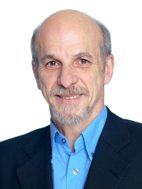 Terry Martin for Councillor

Follow Terry on Twitter
"In 2011, you can sense change is in the air, as citizens across Vancouver call out for a seismic shift in the way our city has been governed over the past six years."
Terry Martin is a former Chair of the Vancouver Board of Variance. He has been the owner of several small businesses in Vancouver and a renovation contractor for 20 years. Terry also worked in the mental health field for 9 years.
Terry's diverse background and experience gives him an in depth knowledge of many issues and the ability to be an effective and knowledgeable advocate for all of the people and neighbourhoods of Vancouver. This knowledge includes many issues of small businesses; neighbourhood development; the ghettoization of mental patients resulting in a dramatic increase in homelessness; the need for a Board of Variance that is independent, accessible, and effective; and the need to re-instate third party appeals that were lost to Vancouverites.
Terry was born in Vancouver and lives in Kitsilano with Deborah, his wife of 32 years.
Press
The Straight Slate for the 2011 municipal elections across Metro Vancouver
November 17, 2001
http://www.straight.com/article-540451/vancouver/straight-slate-voting-day
Tsakumis' Endorsements for Vancouver Municipal Election 2011
November 14, 2001
http://alexgtsakumis.com/2011/11/14/tsakumis-endorsements-for-vancouver-municipal-election-2011/
Terry Martin: Neighbourhoods for a Sustainable Vancouver is dedicated to grassroots democracy
November 15, 2011
straight.com
http://www.straight.com/article-539561/vancouver/terry-martin-neighbourhoods-sustainable-vancouver-dedicated-grassroots-democracy
Interview with Joseph Planta
Terry Martin, a city council candidate for Neighbourhoods for a Sustainable Vancouver, discusses the upcoming municipal election on November 19th, Occupy Vancouver, and more, with Joseph Planta.
November 10, 2011
http://thecommentary.ca/ontheline/681-terry-martin/
Related videos