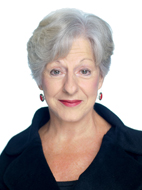 Marie Kerchum for Councillor

Follow Marie on Facebook
Marie Kerchum and her family have been residents of Vancouver for more than 40 years. She attended UBC and holds a Masters degree in Educational Administration.
She served in an executive capacity as Registrar and Deputy Registrar for the BC College of Teachers for more than 17 years. Since the College is the regulatory body for the teaching profession,this experience provided her with a thorough understanding of good governance in the public interest. As Registrar, she assisted a 20 member board with the processes of strategic planning, policy development and bylaw formulation. She was also responsible for ensuring all College operations remained within a defined budget.
Marie is particularly interested in bringing her experience and knowledge about good governance in the public interest to City Council. Her goal is to ensure that the decision making process at City Hall is community-based.
Press
City council is putting the livability of Vancouver in jeopardy
Marie Kerchum, November 11, 2011
Straight.com