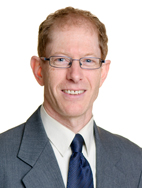 Randy Helten for Mayor

Follow Randy on Twitter
"We are at a rare moment in Canadian history right now and it relates to global movements and global financial woes and the huge dissatisfaction across the city with Vision and the old way of doing things." Read more
Randy Helten envisions Vancouver as a leading twenty-first century city-sustainable in every way, including socially, environmentally, and economically.
Following a commerce degree from UBC, he spent over a decade in Japan, gaining experience from corporate strategy to radio DJ, environmental and human rights activism to administration, language interpretation to working at an inter-governmental agency and negotiation conferences.
In Vancouver, he founded CityHallWatch and MetroVanWatch to empower citizens' ability to engage civic and regional governments. Randy speaks some French and is self-employed as a Japanese-English freelance translator on environment, climate, sustainability and corporate social responsibility. He has worked locally in the West End community for schools, emergency preparedness, food growing and security, and neighbourhood-based community planning. He has travelled to many countries and realizes the uniqueness of our city and society.
Randy believes that a good government is accountable and transparent, and balances equitably the interests of all stakeholders.
Press
Randy Helten: This is Vancouver's most important election in a generation
Randy Helten, November 14, 2011
Straight.com
"NSV will initiate a process to examine and test public support for neighbourhood councils to ensure citizen input into the shaping of their communities."
http://www.straight.com/article-538591/vancouver/randy-helten-vancouvers-most-important-election-generation
Neighbourhood group online survey gives huge lead to Randy Helten in Vancouver mayoral race
October 23, 2011
http://www.straight.com/article-501911/vancouver/neighbourhood-group-online-survey-gives-huge-lead-randy-helten-vancouver-mayoral-race

Randy Helten runs for mayor with Neighbourhoods for a Sustainable Vancouver
October 20, 2011
http://www.straight.com/article-492391/vancouver/watchdog-runs-mayor