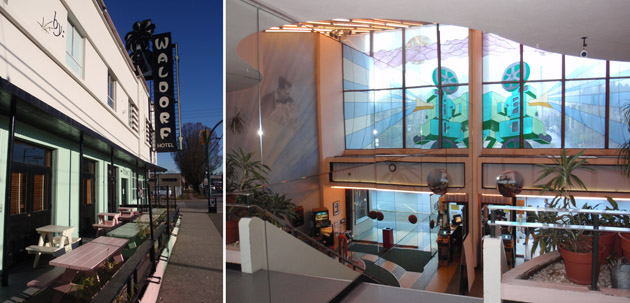 By Elizabeth Murphy, Special to The Vancouver Sun
Excerpt: In recent years new development has caused the loss of many arts, culture and community assets including local theatres such as the Ridge (and Bowling Alley), Pantages, Hollywood, Varsity, Granville 7 and Playhouse; music and entertainment venues such as the Starfish Room, Richards on Richards and Maxine's; community space of St. John's Church, and the list goes on.
Although the public generally supports the arts, culture and related amenities, city policies have not been enacted to ensure their retention. Instead, we have a chronic state of crisis management where last-minute attempts are made under threat of demolition, often after the building has been abandoned and degraded – as it was with the Pantages and York Theatres.
Read more: Flawed policies doom Vancouver buildings (Vancouver Sun)