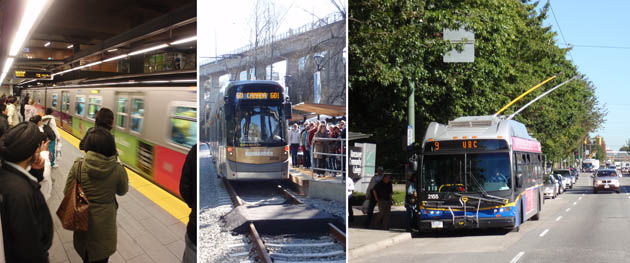 By Elizabeth Murphy, Contributing writer to The Vancouver Courier
Excerpt: TransLink recently released its Phase 2 study report on the three proposed shortlisted options for the Broadway-UBC corridor. Vancouver had already announced the subway option as preferred before engaging the affected communities on the three recent TransLink study options.
The city instead worked with UBC on a $100,000 consultants report to justify only the subway option. Then Vision Vancouver sponsored a meeting March 10 in Kitsilano with Mayor Gregor Robertson and Geoff Meggs promoting the subway as if it is the only option and quoting the consultant's report to justify it.
Read more: Vision Vancouver chooses subway option without consulting