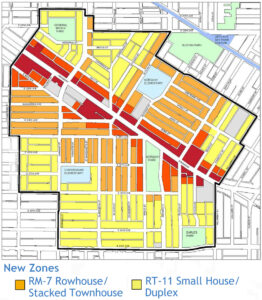 The Public Hearing held on April 9th, 2013 reviewed two very substantial items impacting the Norquay neighbourhood. The rezoning of 1900 RS-1 zoned lots in Norquay to one of four new District Schedules represents a very large-scale change in residential land use in Vancouver. The development at 2220 Kingsway is a substantial rezoning for 404 units in a three tower and podium development. NSV submitted two letters to City Council before the Public Hearing held on April 9, 2013. For the full text of the letters and for futher details, please click here.
---
Update: For video and a brief report of our "Panel Discussion on Funding our Community Centres to better serve the needs of all" on March 13, 2013, at the Hollywood Theatre, please click  here.

---
MEDIA STATEMENT: NSV declares support for Community Centre Associations in battle with Vancouver Park Board
(Vancouver, February 4, 2013) Regarding the current debate about the Vancouver Park Board's efforts to centralize control of Community Centre Associations, Neighbourhoods for a Sustainable Vancouver wishes to express its support for the independence of CCAs to control their own programming and pricing models.
Please follow this link to see our full media statement and notes.
---
Neighbourhoods for a Sustainable Vancouver stands for…
 Neighbourhood-based Real Democracy
Reform campaign finance: Regulators of land use policy should not be funded by those they regulate. The development industry is the largest funder of the NPA and Vision Vancouver.
Respect neighbourhoods: We promote local community grassroots planning processes that respect existing visions and local area plans.
Strengthen neighbourhood representation: Through partial or full wards, neighbourhood councils, community advisory bodies and other mechanisms such as polling on significant issues based on the voters' list to determine public support.
 Sustainability
Strive for a holistic balance: Environmental, social and economic sustainability implemented through community engagement.
 Vancouver-based Solutions
Find solutions that work: Accommodate growth in ways that suit the uniqueness of Vancouver and the character of our neighbourhoods.We pledge to act on the public's interest for the people of Vancouver.
.