Neighbourhoods for a Sustainable Vancouver is a citywide grassroots network of neighbourhoods with roots going back to 2007. The autmn of 2013, we are actively monitoring the situation in Vancouver, sharing information, providing support for neighbourhoods and citizens, networking, engaging in analysis and writing, and more.
******************
NSV aiming to be catalyst for broad electoral cooperation in 2014


(Vancouver, November 27, 2013)  NSV's current aim is to be a catalyst for broad electoral cooperation in 2014, to restore real democracy and public accountability at Vancouver city hall.   NSV is guided by a set of basic principles that we believe are essential to Vancouver 's future as a truly sustainable and progressive City of Neighbourhoods that reflects the diversity and values of its citizens.  With well-established roots as a city-wide neighbourhood network since 2007, NSV became an electoral organization in 2011 to give a political voice to these principles and to citizens across Vancouver demanding an alternative to Vision and NPA-dominated city councils with developer-funded conflicts of interest.
There is currently a rapidly growing consensus across Vancouver that City Hall is out of touch with the balance of public opinion, and NSV is determined to bring all those who share that view together in 2014.  The NSV Steering Committee is currently pursuing a mandate to explore the potential for cooperation with other electoral organizations around the following NSV Principles (details here NSV Updated Draft Sec 1 Basic Principles V14).

1. Make City Hall Open and Accountable
2. Advance Campaign Finance Reform
3. Value Vancouver as Community—not Commodity

4. Support Neighbourhood-based Planning
5. Respect Existing Local Area Plans and Community Visions
6. Empower Community Initiative
7. Promote a Diverse and Sustainable Economy
8. Advance Social Justice and End Homelessness
10. Protect and Expand Rental Housing
11. Support the Arts, Film, Culture and Tourism
12. Protect Heritage Buildings and Viewscapes
13. Improve Public Transit
14.
Preserve Development Revenues for Amenities and Social Housing
/
       Reject Development-Based Funding for Transit
15.  Support Active Transportation
16. Promote Environmental Sustainability
Our objective is to offer voters a full slate of exceptional candidates for Mayor, Council, Park Board and VSB that is free of developer-funded conflicts of interest, dedicated to real democracy and representative of the broad diversity and values of Vancouver's citizens and neighbourhoods.
******************
NSV statement on preparations for 2014 civic election

(Vancouver, November 18, 2013) NSV will be running and/or endorsing candidates for Council, Mayor, Parks Board, and School Board. The composition of the NSV slates has not yet been determined. NSV is also looking into the potential for electoral cooperation with other organizations that support the NSV principles, similar to what we did for the last election.
Some of our comments on the upcoming election are as follows.
NSV's objective is a City Council, Parks Board and School Board dominated by representatives that are socially, environmentally, and fiscally responsible, firmly committed to community involvement in decision making, and free of conflicts of interest.
The previous councils in Vancouver over past several election cycles have done enormous damage to democracy and civic engagement, and we believe that Council needs to be more representative and responsive to its citizens.
Regulators should never be funded by those they regulate. We strongly call for election finance reforms, and self discipline/voluntary restraint by NPA and Vision Vancouver, the developer/union-funded parties.
Some background on NSV and our platform is available on our website  nsvancouver.ca
More information as follows:
******************
MEDIA RELEASE
NSV says local government election "reforms" conceal a Trojan Horse that will weaken democracy, and calls for deeper and quicker reforms, retention of 3-year election cycle
(Vancouver, October 23, 2013) Neighbourhoods for a Sustainable Vancouver today submitted its comments to Coralee Oakes, B.C.'s Minister of Community, Sport and Cultural Development, on the White Paper on Local Government Elections Reform. Today is the deadline for public comment.
Neighbourhoods for a Sustainable Vancouver (NSV) is disappointed by and largely opposed to the so-called "reforms" put forward by the provincial government in its recently-published White Paper on Local Government Elections Reform.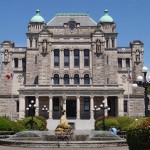 According to the White Paper, proposed changes "are the most significant in nearly two decades".  But the proposed package of minor adjustments, stemming from work of the Local Government Elections Task Force established in 2009, includes absolutely nothing to restrain the corrupting influence of "big money" on municipal politics.  Instead of practical and progressive measures to reign in the unlimited campaign contributions that are undermining the democratic foundations of accountable civic governance, the proposed "reforms" amount in many respects to a regressive attack on grassroots political organizing and free speech.
The main points of the submission are:
Proposed "Reforms" do nothing to restrain corrupting influence of "big money" in municipal politics.
Some "key changes" will actually hurt grassroots campaigning and free speech.
Please do not allow Vancouver City Council to makes its own rules for election campaign finance.
Expense limits are not enough. Caps are also needed on campaign contributions – in the 2014 civic election.
Please retain the three year terms of civic office. Do not change to four years.
NSV is concerned that the cosmetic changes to campaign finance rules — including a possible shift to four-year terms of office — conceal a Trojan Horse that will weaken democracy.
Download RELEASE MEDIA_NSV_election finance reform public comment_23-Oct-2013-WEB
Download SUBMISSION NSV_submission_election finance reform_23-Oct-2013-Final
See the whole submission online here: http://nsvancouver.ca/nsv-submission-campaign-finance-reform/
******************
Sign the non-partisan "Get Big Money out of Civic Politics!" - Petition for Municipal Election Campaign Finance Reform. Much is happening in your city of Vancouver. Stay tuned for more news.
Vancouver City Council made Large Changes to Heritage Density Bank and Transfer of Density on Sept 25th, 2013. Read the full text of our letter to Council here. The changes have implications all across the City. Council heard from speakers on this item at the City Finance and Services meeting on Wednesday, September 25.
Citywide Rally and March on City Hall Sept 24, 2013
Neighbourhoods from across Vancouver gathered at a large citywide rally on Tuesday, September 24, 2013. The demonstration protested the City's top-down planning processes. Neighbourhood reps previously met on September 15 from many parts of the city to connect the dots and compare notes. Hastings East, Hastings Sunrise, Marpole, West End, Dunbar, Kits, Point Grey, Mount Pleasant, Riley Park, Little Mountain, Yaletown, Norquay, False Creek, Downtown Eastside, Grandview-Woodland, and more. The common thread seems to be that communities are being excluded from meaningful planning processes. This article and photo in Eye on Norquay put this rally into historical context, going back to the Ecodensity debates of 2007. NSV was born at that time as a network of neighbourhoods, a grassroots response to the greenwashing of "Ecodensity" and top-down imposition of centralized planning under the NPA regime, which has been accelerated under Vision Vancouver. Both regimes have been funded primarily by the development industry.
****************************
Neighbourhoods for a Sustainable Vancouver continues to stand for…
 Neighbourhood-based Real Democracy
Reform campaign finance: Regulators of land use policy should not be funded by those they regulate. The development industry is the largest funder of the NPA and Vision Vancouver.
Respect neighbourhoods: We promote local community grassroots planning processes that respect existing visions and local area plans.
Strengthen neighbourhood representation: Through partial or full wards, neighbourhood councils, community advisory bodies and other mechanisms such as polling on significant issues based on the voters' list to determine public support.
 Sustainability
Strive for a holistic balance: Environmental, social and economic sustainability implemented through community engagement.
 Vancouver-based Solutions
Find solutions that work: Accommodate growth in ways that suit the uniqueness of Vancouver and the character of our neighbourhoods.We pledge to act on the public's interest for the people of Vancouver.
---

Local funds shouldn't pay for transit
Opinion: If Victoria and Ottawa don't pay, property taxes and development fees are diverted from other programs

This article by Elizabeth Murphy was a Special to The Vancouver Sun July 23, 2013.
Excerpt: Using development to fund transit shifts to municipalities a provincial/federal funding responsibility and undermines local community planning objectives. It is time to dismiss this model and look at sensible options, with broad consideration of more affordable transit alternatives. Read more…
For full article in Vancouver Sun, click here.
---
Vancouver's development plan lacks public input
Opinion: If you haven't heard about it, you're not alone
This article by Elizabeth Murphy was in print as special to the Vancouver Sun  May 24, 2013. It is about the "Regional Context Statement – Official Development Plan" going to Public Hearing on June 11. This is the first coverage that has appeared in any mainstream media. Image caption: The Official Development Plan and Regional Context Statement plan will direct all development in the city for the next 30 years.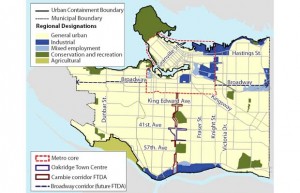 Excerpt: Vancouver's over-arching plan that will direct all development in the City of Vancouver for the next 30 years has been referred to a June 11, 2013 public hearing without prior public input. This is where all of the city's development and land use policies are bundled up into one document and presented with a plan to Metro Vancouver (the Region, GVRD) for approval.
Called the Official Development Plan and Regional Context Statement, the plan is second in importance only to the Vancouver Charter, which legally governs the city.
City hall has been working on these plans with the region, province and TransLink under the public radar for more than a decade. It continues to present them as merely procedural, even though they will affect the future of every neighbourhood and every citizen of Vancouver.
For full article in Vancouver Sun, click here.
---
Update: For video and a brief report of our "Panel Discussion on Funding our Community Centres to better serve the needs of all" on March 13, 2013, at the Hollywood Theatre, please click  here.

---